Marshland
"Knowing is not enough; we must apply. Willing is not enough; we must do." -Johann Wolfgang von Goethe
Marshland [mahrsh'-land] is my collection of projects, accomplishments, and recommendations. It's what I do.
*****
Books
I write books every once in a while. They're my attempt to flesh out ideas or share suggestions on topics I care about.
You can find them here: Books »
#
Experiments
I enjoy experimenting with how I think and what I do. I write about some of the experiments, some even while I'm doing them.
You can find them here: Experiments »
#
Profiles
I think the personalities around me, more than anything else, shape who I am. So I've profiled some of them.
You can find those here: Profiles »
#
Do, Doing, Done
I love a challenge, I love right now, and I love memories. So this is how I keep track, of where I'm going, where I am, and where I've been.
A couple other places to check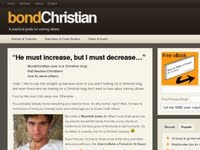 Here's where I teach Christians to serve others. It's a Christian blog, so if that's not your thing, I don't suggest it. But if you're interested, I'd definitely love for you to join the community…
#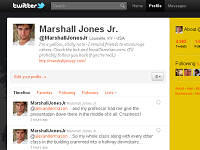 Here's where I tweet. On the broadcast side, I mostly share quotes, links, and retweets of stuff I like, especially Christian or web stuff. On the interactive side, I love @replying and DMing, and I follow back. So say hey…